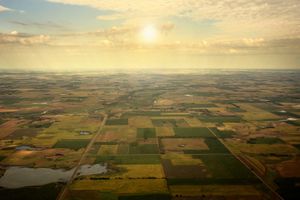 For the first time since May 2021, the Ag Economy Barometer increased. Up by a modest 9 points, the upward movement reflects producers' improved perspective on their financial position, possibly due to overall positive harvest yields, commodity prices and amicable weather. However, Purdue Agricultural Economics Professor and Barometer Manager Jim Mintert says farmers remain very concerned about 2022 and the many unknowns they face.
The most notable concerns lie in fertilizer availability and costs. Input costs are expected to rise by more than 30% in 2022, building on already record prices established in 2021. Due to this, 40% of producers say they have "experienced difficulty" in purchasing crop inputs.

Read more on the Ag Economy Barometer and producer perspectives in 2022.