Times are tough in the agriculture industry, including America's dairy operations. Anyone watching trends in the dairy industry over the last decade knows the sector continues to face substantial challenges, including fluctuations in commodity prices, inclement weather, and trade negotiations.
USDA offers a variety of risk management, disaster assistance, loan, and conservation programs to help agricultural producers in the United States weather ups and downs in the market and recover from natural disasters, as well as invest in their operations.
Among these safety net programs is the new Dairy Margin Coverage program, which was created by the 2018 Farm Bill and replaces its predecessor, the Margin Protection Program for Dairy.
This voluntary program, offered by USDA's Farm Service Agency, provides financial protection to dairy producers when the difference between the all milk price and the average feed cost (the margin) falls below a certain dollar amount selected by the producer.
Sign-up for the new program begins on June 17, providing coverage retroactive to January 1, 2019, with applicable payments following soon after enrollment.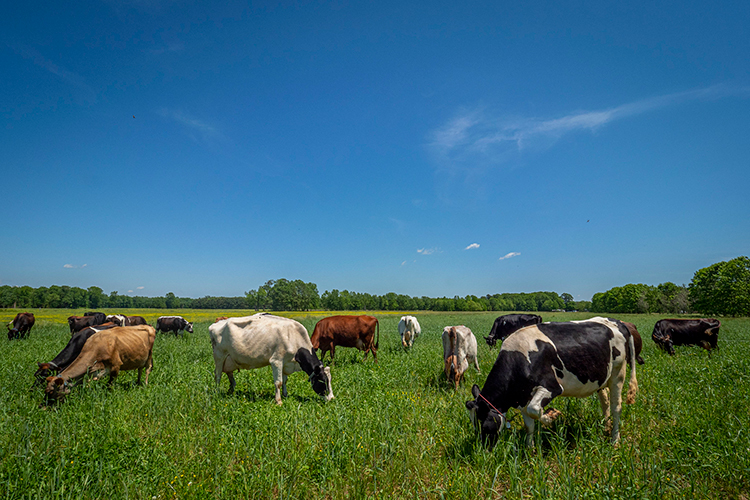 Here are four things to know about the 2018 Farm Bill and dairy:
1.  The Dairy Margin Coverage Program continues many of the recent enhancements made to its predecessor program.
Dairy Margin Coverage replaced the Margin Protection Program for Dairy, which Congress updated in 2018 through the Bipartisan Budget Act. This new program carries forward many of those improvements, including providing a boost to coverage levels and a reduction in premiums.
2.  Because of the 2018 Farm Bill, producers who participated in Margin Protection Program for Dairy are eligible for repayments from FSA.
Dairy producers who had coverage under the Margin Protection Program for Dairy are eligible to receive a repayment for part of the premiums paid into the program. An operation either can elect to receive 50 percent of the repayment amount as a cash refund or take 75 percent of the amount as a credit that can be used toward premiums for the Dairy Margin Coverage program.
3.  For those interested in the new Dairy Margin Coverage Program, payments have been triggered for January, February, and March.
The income over feed cost margin was $7.99 per hundredweight in January, $8.22 per hundredweight in February, and $8.85 per hundredweight in March, triggering DMC payments for each month.
For certain coverage levels, the amount to be paid to dairy farmers for these months already exceed the cost of the premium, with potential for additional payments for subsequent months depending on the margin.
4.  A decision tool was developed to help producers select coverage levels.
This web-based tool helps dairy producers evaluate various scenarios using different coverage levels through the Dairy Margin Coverage program. It also forecasts payments that will be made during the coverage year.
Developed in partnership with the University of Wisconsin, the tool is designed to help producers determine the level of coverage under a variety of conditions that will provide them with the strongest financial safety net. It allows farmers to simplify their coverage level selection by combining operation data and other key variables to calculate coverage needs based on price projections.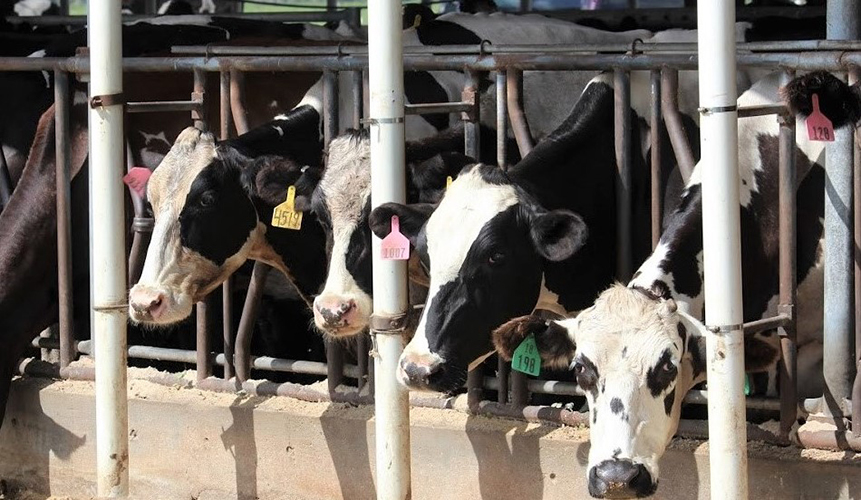 Read our full news releases for detailed information about repayments or margin payments. Here's our news release covering the new decision tool.
For sign-up, eligibility, and related program information, visit the FSA Dairy Margin Coverage website or contact your local USDA Service Center.
Source: Lauren Moore, USDA