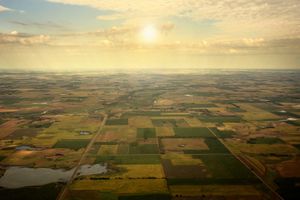 Millions of acres of farmlands changed hands in 2022 despite record-high sale prices. The 2022 Land Report 100, compiled each year by The Land Report magazine, released its annual list of landowners who own the most acres in the United States. The nation's largest private landowners are the Emmerson family in California who own over 2.4 million acres. The bulk of that land is dedicated to timber in Northern California.
But the most headline-worthy transaction of 2022 was the Four Sixes Ranch in Texas. The sale of this iconic ranch marked the first time in 150 years the land has changed hands. The three-counties-wide property was listed for $341 million and was purchased within 90 days by the screenwriter of the hit television series Yellowstone.
The report listed the top ten largest private landowners and can be viewed here.